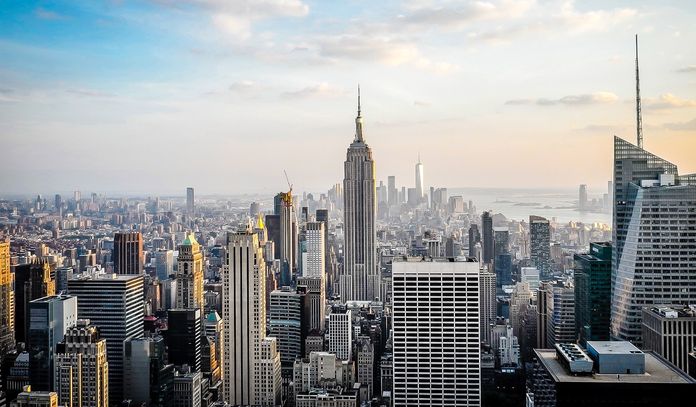 New-Yorkers have learned early on how to slow down the Covid-19 spread. Social distancing and masks are the two pillars for a new day-to-day life now. New York will remain strong and will rebound. More than ever, does the city need you to stay connected to it in a safe way. I had announced the re-opening of the High Line couple of weeks ago. Now it is the turn of the Empire State Building. Here is what you need to know to enjoy the most famous view from Manhattan for yourself !
Safety precautions inside the Empire State Building
Every visitor and staff member is required to be screened for a temperature above 100.4°F. No entry will be allowed for anyone testing at a higher temperature. Visitors will be asked to confirm that they have been symptoms free over the last 14 days. Out-of-state restrictions still apply and visitors will have to comply.
The mask requirement is similar to other indoor places in New York City. Everyone is required to wear a mask except for children younger than 2.
No more than 500 visitors are allowed at the same time. This threshold represents a reduction of 80% of the Empire State Building capacity !
What you will see inside the Empire State Building
If you have not been inside this iconic building, now is the time. Since December 2019, the 80th floor has been revamped for a better experience. Facial contact exhibits are closed down.
The 86th floor is the main floor from the observatory where you will enjoy the view outside. Take pictures and tag us on Instagram @cnewyorkcom!
If you want to go above and beyond don't miss the 102nd Floor Observatory for a unique experience.
A good tip is to use the app from the Empire State Building that you can download upfront or when you get there for free. Your experience can remain contactless !
How to book your tickets for the Empire State Building ?
We recommend you to book in advance your tickets. Tickets can be purchased here : Empire State Building Observatory tickets. Tickets to the 102nd floor Observatory can be purchased for an additional 

$20

 at kiosks located on the second and 86th floor.
The observatory is open from 8am to 11pm. With its reduced capacity, I can guarantee you that coming there early or at sunset is a must. You'll feel like the king of the world with an amazing view.