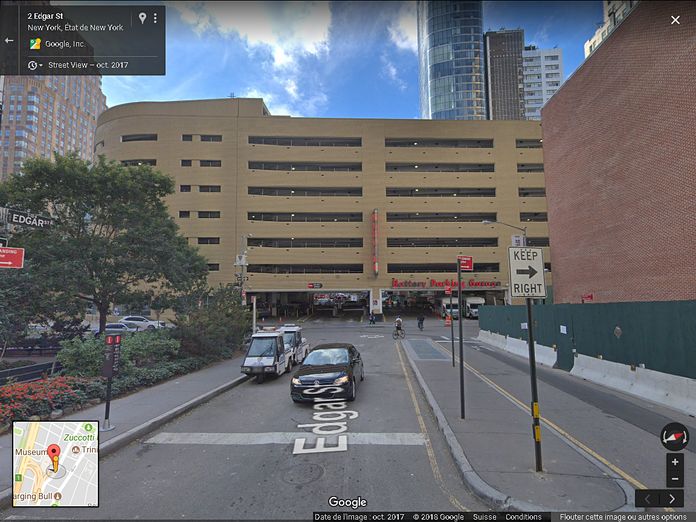 This is one of the first things that you will note after your arrival in New York City: New York City is lined with endless avenues that go towards the horizon but New York City also counts a number of small streets… For example the strange Doyers Street in Chinatown.
But the all-category record is more in the south of the Financial District. It's Edgar Street, a street that is only 19 meters long. The street is stuck between Trinity Place and Greenwich Street and you will cross it if you walk from the World Trade Center to Battery Park through the small streets.
The Tribute in Light location
You can also walk in Edgar Street for an another occasion: the street is next to the garage where are stored the spotlights of the Tribute in Light, the spotlights which light up the New York City skies every September 11th, to honor the victims of the 9/11 bombings.
A last thing about Edgar Street: the name of the street pays tribute to William Edgar, the chairman of an old shipping company. Finally, Edgar Street is a small street but with a very long history!
Access map to Edgar Street