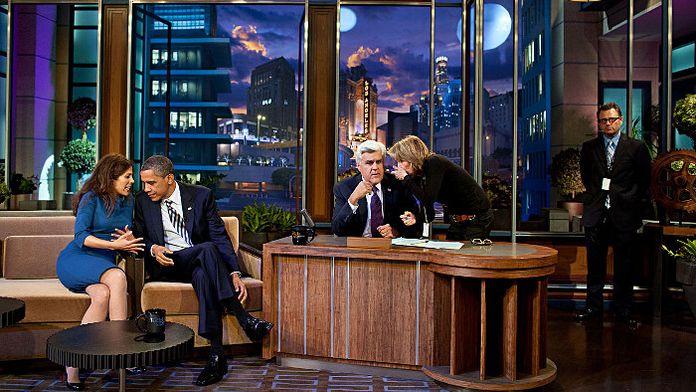 The NBC Studio Tour is back! Recently revised and re-launched, this famous tour starts by visiting two of the official production studios, such as the ones where NBC shoot Saturday Night Live and the Tonight Show Starring Jimmy Fallon. Then it's on to the nerve centers of NBC in New York City: welcome to the video & audio studios and the control center where satellite feeds are monitored 24 hours a day. You will get a 360-degree view of the production process. Of course, you will be able to ask all your questions!
This hands-on tour won't only have you visiting the studios, you will also get to film together your own 5-minute talk show. Then, the NBC producers will email it to you when you get home!
Film your own 5-minute talk show
To round things out you will hit the New York City streets to see a collection of the most famous shooting locations from television shows like Friends and movies like The Wolf of Wall Street. The tour will end with a drink in the bar that served as the backdrop for How I met Your Mother.
This 4.5-hour guided tour is available from April 12th to October 29th. You can book your tickets directly on this page dedicated to NBC Studio with TV and Movie Locations Tour.