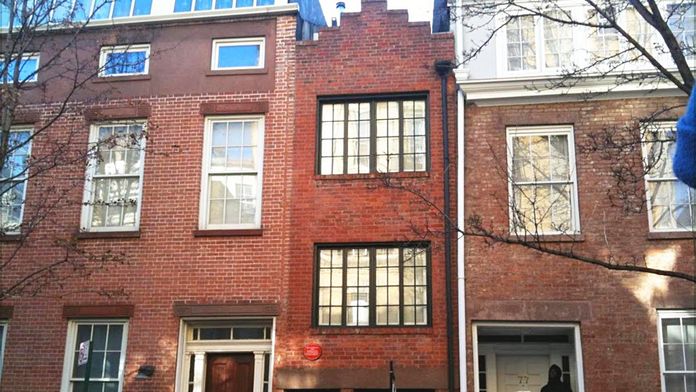 On this blog, we often talk about new giant tower projects, such as the One Vanderbilt or the Jenga Tower. But New York City is not just about the skyscrapers: you will also see the charming "brownstones houses", the typical New York City houses of yesteryear.
And there's one you should not miss in Greenwich Village, a stone's throw from Washington Square Park: 75 1/2 Bedford Street. This old house is simply the narrowest house in New York City with only 2.9 meters wide. There is no more cramped throughout New York !
An artist's house
This small 3-storey building was built in the 1850's on the site of the doorway of the adjoining house, hence its narrowness.
The house has housed many famous artists including the American poet Edna St. Vincent Millay, who received the Pulitzer Prize for Poetry in 1923. The house is also called the "Millay House".
A last anecdote: the house belongs today to George Gund IV, president of the Gund Real Estate Group. He bought the house in 2013 for just over $3 million.
Access map to the house
If you want to see this house without losing yourself in the lanes of Greenwich Village, here is the plan of the district: