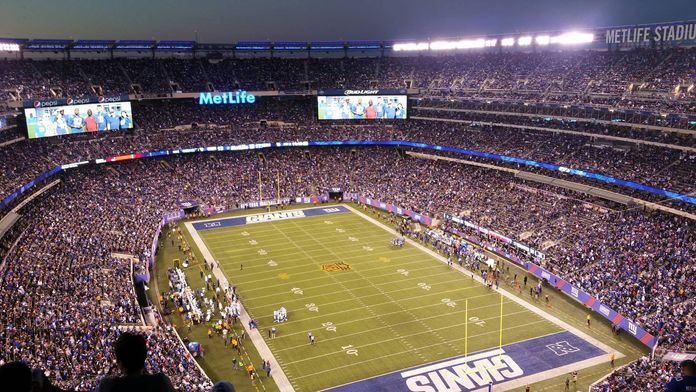 David is not only a fan of our Facebook page: he is also a big football fan. So he obviously enjoyed his stay in New York City to attend last Sunday a game New York Giants, the legendary New York team in their lair Metlife Stadium in New Jersey. The Giants, holders of four Super Bowl in 1986, 1990, 2007 and 2011, faced the Dallas Cow Boys, holders of five Super Bowl.
"I took a bus from New York City to go to the Metlife Stadium. The price is aAround 12 dollars for a round trip ", says David, who advises you to arrive in advance to enjoy the atmosphere before the match. "The tailgate is fantastic: the fans of both teams eat and drink together", he explains.
"I cried for joy"
Then came the moment to push the doors of the Metlife Stadium. "Inside the stadium, everything is designed for the fan. You can find places to eat, drink, buy souvenirs or suits…".
The game lived up to expectations with a very tight encounter. "The game was fantastic with a 27-20 victory for the New York Giants. "That put even more atmosphere in the cauldron of Giants! I cried for joy and I loved it so much. The organization is fantastic", says David,
However, here is David one last tip if you want to watch a game : "if you want to take the bus after the game, get out quickly to get to the bus place because we took a little time and there are only 5 or 6 buses that make the return trip and we waited 50 minutes".
And if you also want to attend a football game in New York City, check out page dedicated to tickets for the New York Giants. Enjoy the game !