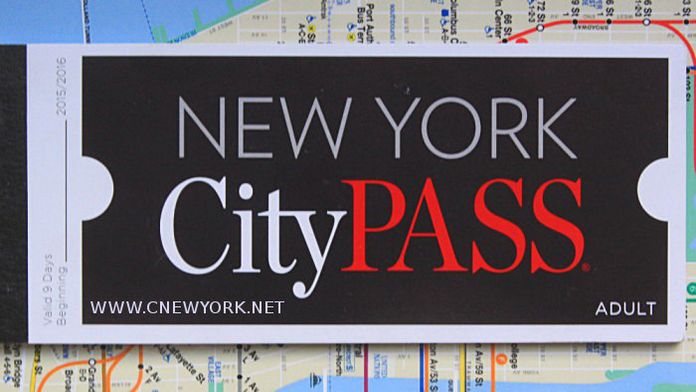 What is the New York City Pass?
The New York City Pass is the most known tourist pass in New York City. This pass allows you to visit 6 of New York's famous places by paying a much lower price than if you had to pay each entry at the regular price. The total discounts is 43%!
The New York City Pass includes:
1 / The Statue of Liberty and Ellis Island OR a cruise on the Circle Line.
2 / The Empire State building observatory, with the audioguide included.
3 / The National September 11 Museum OR the Intrepid Sea, Air & Space Museum.
4 / The Metropolitan Museum of Art.
5 / The Top of the Rock observatory OR the Guggenheim Museum.
6 / The American Museum of Natural History, with  Space Show included.
Why the price of the New York City Pass increases every year?
Every year, on March 1st, the New York City Pass adjusts its price according to the evolution of the prices of the places and museums that it proposes. However, this year, the pass will reflect two increases:
The admission for the Empire State Building is now $37 and the Metropolitan Museum of Art announced the end of its donation system for the tourists. The museum has decided to ask the foreign visitors to pay their admission at the regular price of $25.
On March 1st, the New York City Pass will increase from $122 to $126 for the adult pass and from $98 to $104 for the children's pass.
How to avoid the increase of the New York City Pass?
If you're going to New York in the next 6 months, before August 31, 2018, here's the tip to pay your New York City Pass at the old price :
Go to the New York City Pass reservation page and book your pass before March 1, 2018.
As soon as the payment will be done, you will immediately receive by e-mail a confirmation of your payment and a voucher to print.
Once you'll be in New York City, just present this voucher at the first visit you will make, doesn't matter if it's the Empire State Building or the Statue of Liberty.
They will give you your official New York City Pass and let's go for your visits … at the old price!
If you are not alone, this tip will allow you to save $4 per adult and $6 per child! For a family of 2 adults and 2 children, you'll save $20!
We also remind you that we'll receive a duplicate of all the pass and excursions that you booked on our website and we can help you if you lose your confirmation or if you want to make a change.
we can contact us by e-mail at site@cnewyork.net.