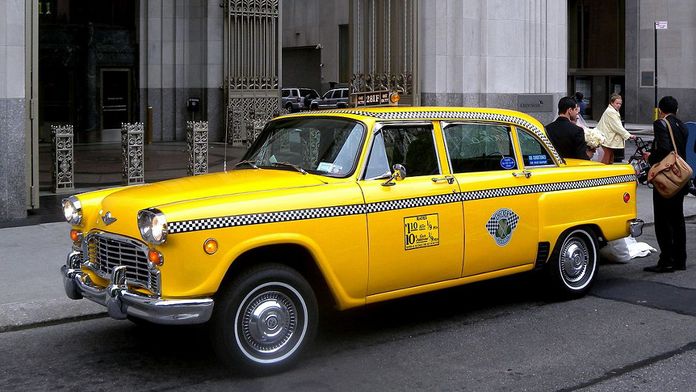 Looking for an original way to see New York City? Come aboard an authentic Checker taxi, the ancestor of the current Nissan taxis, for a magnificent tour of the city!
The Checkers ruled the streets of New York City from the mid-50's to the late 80'. Today, these iconic vehicles have nearly all disappeared from traffic.
This tour with driver is entirely private and the price displayed is therefore a package which covers from one to five people. So it's better to be numerous! The experience will be even more amusing.
A famous taxi in New York City

Two routes are possible, one in Manhattan and the other in the other boroughs of New York City:
If you choose Manhattan, your driver and his taxi will wait for you in Greenwich Village for a 2 hour ride in Lower Manhattan. You will visit SoHo, TriBeCa and South Street Seaport for breathtaking views of the Brooklyn Bridge and the Manhattan Bridge. You will then pass through Chinatown and Little Italy before returning to your starting point in Greenwich Village. To book this tour, visit the Private Tour of Manhattan by vintage taxi.
If you choose to explore the neighborhoods around Manhattan, the appointment will be set in Brooklyn. This time, the 2-hour tour takes you through the streets of Brooklyn, Queens and the Bronx. Note that you can opt for a round of 4 hours, necessarily much more complete. To book this tour, go to the Private NYC Outer Borough Tour by Mint-Condition Taxi Cab.