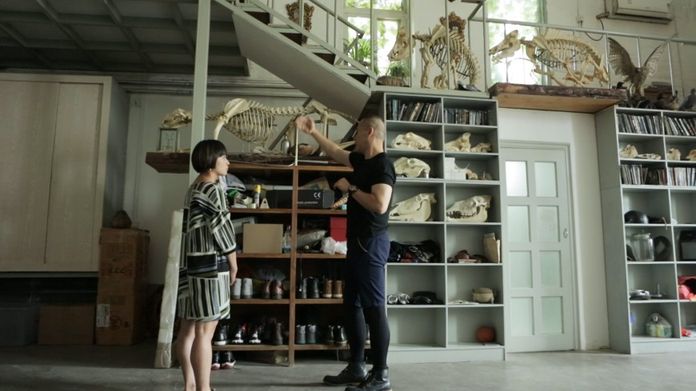 The Solomon R. Guggenheim Museum presents Tales of Our Time, an exhibition featuring 9 newly commissioned works by artists born in mainland China, Hong Kong or Taiwan.
This is the second exhibition of The Robert H. N. Ho Family Foundation Chinese Art Initiative, a long-term research, curatorial, and collections-building program at the Guggenheim Museum.
Alternative ways of looking at place
Though diverse in subjects and strategies, the works are united by the artists' use of storytelling to propose alternative ways of looking at place. Working in drawing, animation, video, photography, sculpture, installation and participatory intervention, the artists in the exhibition address the concept of geography and territory in ways as specific as where they are based or as big as China itself, which they see as a concept constantly being questioned and reinvented.
Tales of Our Time is on view until March 10, 2017.