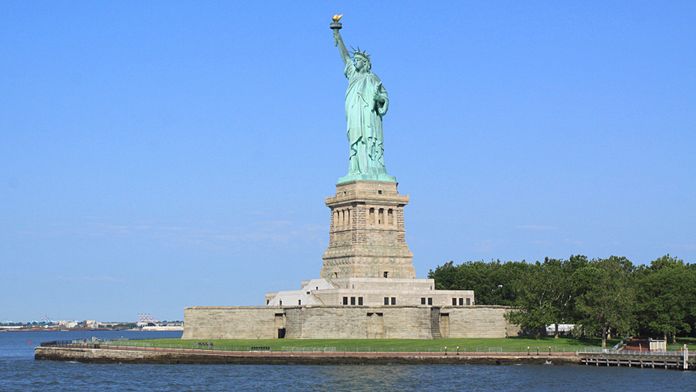 One of the United States symbols, the Statue of Liberty, is celebrating his 130th birthday! The Statue of Liberty was dedicated on Bedloe's Island in New York Harbor on the 28th of october, 1886. The statue was a gift from France. The statue's full name is "Liberty Enlightening the World" and is the work of sculptor Frédéric Auguste Bartholdi. France also was the country of origin of a bit under 12,000 of the 334,000 immigrants arriving that year.
The statue was the first glimpse of America for more than 20 million immigrants who came through nearby Ellis Island, chiefly from Ireland, Germany, Italy, and Poland.
Old symbols
Did you know also that the statue of Liberty is a tapestry of old symbols, according to the Statue of Liberty Museum? Her classical face and drapery suggest a Roman Goddess of Liberty. The broken shackles symbolize freedom newly achieved. The radiant crown represents her shedding light on the seven seas and continents.
The tablet she holds, inscribed in Roman Numerals "July 4, 1776," identifies the figure as an apostle of American freedom, law and justice.