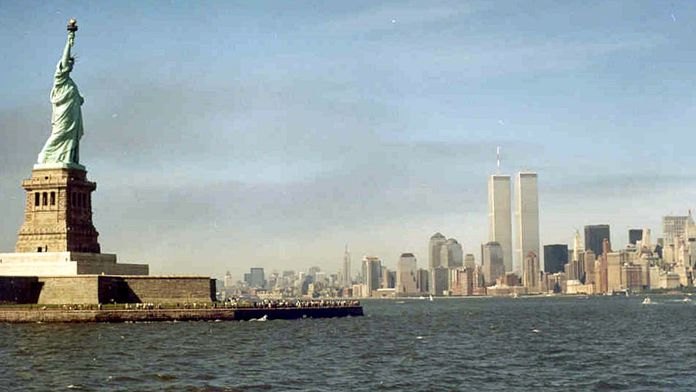 If you had the chance to go to New York before 9/11, you inevitably keep in mind the great silhouettes of the twin towers. It was possible to see the two towers as soon as the plane touched the runway at JFK or Newark and they symbolize the American power.
Fifteen years after the attacks and the collapse of the two towers, here is the original booklet from the observatory of the World Trade Center. The slogan is now so awkward:
"The closest some of us will ever get to heaven"… A terrible slogan when you consider the 2977 victims of the 9/11 attacks, particularly those who preferred to jump to their death as the smoke invaded the highest floors.
A full presentation of the World Trade Center
On the back of the brochure, the document offers a comprehensive presentation of the World Trade Center. You can read that the complex was home to over 1200 companies and that each tower had 23 elevators and 72 secondary fast elevators. The World Trade Center was hosting a daily close to 50 000 employees and over 80 000 visitors.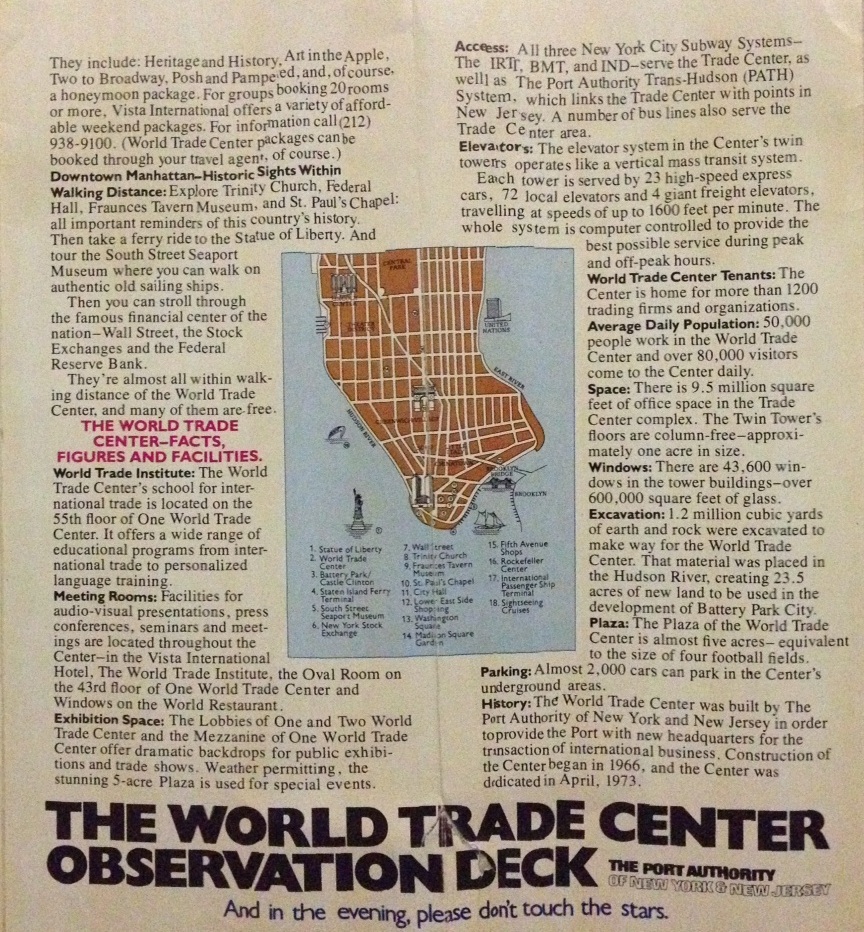 At the bottom of the brochure, note this poetic slogan: "And in the evening, please don't touch the stars"…