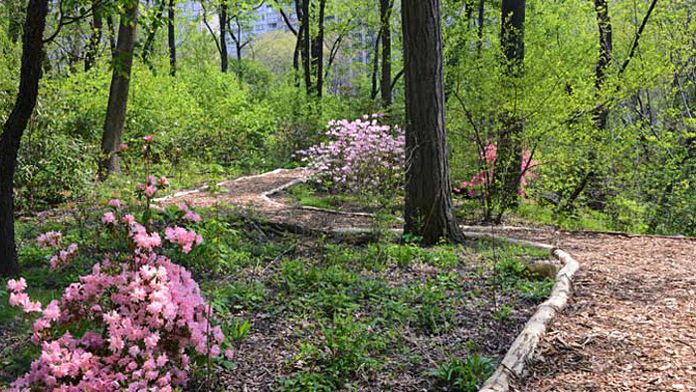 Central Park has not yet revealed all its secrets! The Central Park conservatory announced the opening of the Hallett Nature Sanctuary, a part of the park that was previously closed to visitors. This four-acre woodland was closed to the public in 1934 and preserved as a bird sanctuary. In 1986, this woodland has been renamed in memory of George Harvey Hallett Jr., an American ornithologist who died the year before.
The sanctuary remained untouched until 2001, when the Central Park Conservancy took up its restoration and maintenance. "As a result of the Conservancy's removal of invasive plant species and introduction of native plants, the sanctuary is more diverse and healthy than ever, supporting various wildlife populations", explains the conservatory enthusiasm.
Limited access
Then the idea came to allow visitors to discover this woodland. A path allows you to cross the sanctuary and enjoy bird watching.
But the access to the Hallett Nature Sanctuary is still limited. Until June 30th, the woodland is only open on Mondays, Wednesdays and Fridays from 2:00 pm to 5:00 pm. From July 1st  to August 31st, the opening hours are extended: Monday and Friday from 2:00 pm  to 5:00 pm, Wednesday from 2:00 pm to 7:00 pm and Sunday from 11:00 am to 01:00 am.
How to get there
The Hallett Nature Sanctuary is located at the 60th and 62nd Street, on the side of the East Side, a short walk south of Wollman Rink. Here is a map to find it :