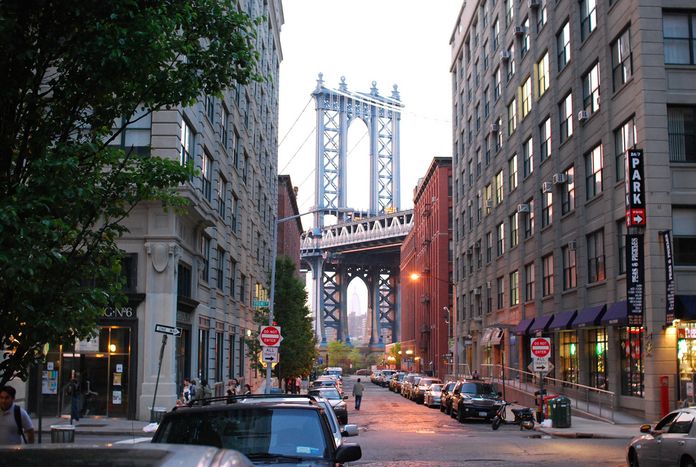 In New York City, you can choose between a wide selection of guided tours. You can find all these tours in our page dedicated to  visits and tours in New York City.
But there is one very specific tour: the Best of Brooklyn Half-Day Food and Culture Tour. This guided tour winds throughout Brooklyn, revealing the off-the-beaten-path eats that you'd be hard-pressed to find on your own.
Tour departs at 11:00 AM in front of the Cornelia Street Cafe, Greenwich Village. Then, along with your knowledgable food-crazed New Yorker guide, hop into the air-conditioned shuttle and venture across the Williamsburg Bridge.
Taste Brooklyn
Journey around the ultra-Orthodox Hasidic Jewish section of Williamsburg and indulge in a slice of Neapolitan pizza or a cannoli before moving next door to Greenpoint where you will stop into a traditional Polish eatery for scrumptious meat-stuffed pierogies and juicy kielbasas.
Then, discover Dumbo and sample some delectable sweets at the Jacques Torres chocolate factory, before taking photos of the Manhattan skyline. Finally, hop back on the shuttle and head to Sunset Park, an off-the-beaten-path part of Brooklyn where the city's largest Latino community resides. You will be able to taste tacos or Cuban sandwiches.
To book your tour in advance, check out this page dedicated to the Best of Brooklyn Half-Day Food and Culture Tour. .