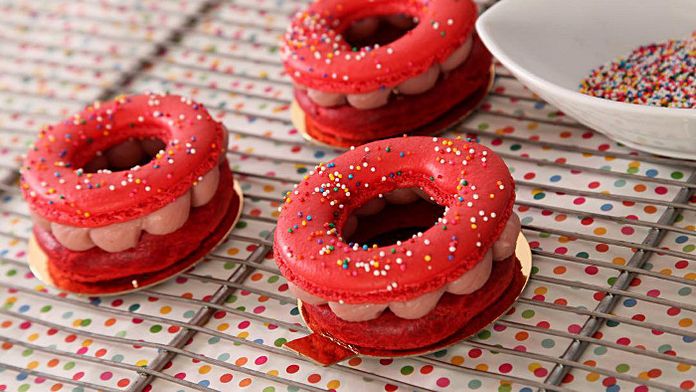 New York inspires chefs! In 2013, the French chef Dominique Ansel had created the "cronut", a mix between a french croissant and a donut. Three years later, another French expatriate chef in New York, Francois Payard, presents his new invention, the Macaron Donut.
As its name suggests, the Macaron Donut combines a macaron shell on top with ganache in the middle and a donut.
5 locations in New York
"The Macaron Donut was inspired by Chef Payard's 30 years of experience making high quality luxury macarons and pastries in Paris and New York", said the press release. "Thus it was bound to happen that Chef Payard would one day fuse his famous French macarons with a classic American favorite to bring you his own personal and fun interpretation of the Macaron Donut".
If you want to taste the Macaron Donut, go into one of the 5 pastries Francois Payard opened in New York: 3 Columbus Circle, 210 Murray Street (next to the World Trade Center), 116 West Houston Street (SoHo), corner of 3rd Avenue/74th Street in the Upper East Side or inside the Plaza Food Hall (1 West 59th Street). The price: $5 each.