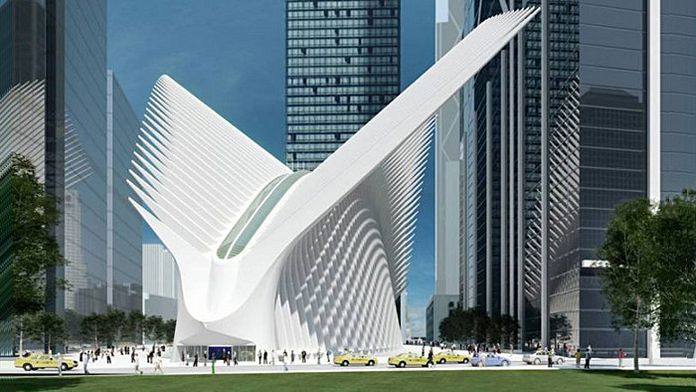 A new strange building has opened at the foot of the One World Trade Center tower! This time it's not a new building but the new PATH station. The previous station had been completely destroyed by the collapse of the World Trade Center during the 9/11 attacks. It took nearly 15 years before a new station was officially inaugurated.
But it was worth the wait! The new building designed by the Spanish architect Santiago Calatrava is spectacular: Oculus is a strange structure inspired by the wings of a bird with a large 365 feet long oval hall. The New York newspapers were quick to mention "the Phoenix rising from the ashes".
$4 billion
WTC Transportation Hub remains very criticized in New York City for its enormous cost: the project launched in 2004 cost nearly $4 billion.
And the station is not fully functional: the Westfield shopping center located in the main hall will not be ready before August and the north-eastern part of the station is still under construction… Once fully completed, the station will connect the PATH trains to 11 New York City subway liness.