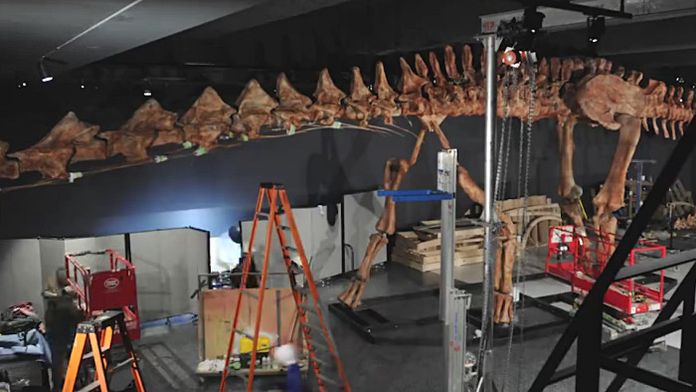 The Museum of Natural History in New York is known for its impressive collection of dinosaur skeletons. The collection just announced a new acquisition: a cast of a 122-foot-long dinosaur, named titanosaur. But this new species is so new that it has not yet been formally named by the paleontologists.
The remains were discovered in the desert near La Flecha, in Argentina's Patagonia region, by a team from the Museum of Paleontology Egidio Feruglio led by JoséLuis Carballido and Diego Pol, who received his Ph.D. at the American Museum of Natural History.
100 million years ago
Paleontologists have inferred that this giant herbivore weighed in at around 77 tons, as much as 14 or 15 African elephants, and lived in the forests of today's Patagonia about 100 million years ago.
The new occupant is exhibited in the Wallach Orientation Center, on the fourth floor, until january 2020. It grazes the gallery's approximately 19-foot-high ceilings and, at 122 feet (37.2 meters). The titanosaur is just a bit too long to fit completely into the space so its neck and head will extend out towards the elevator banks, welcoming visitors.
You can now book your tickets, including this exhibition, in the page dedicated to the Museum of Natural History.