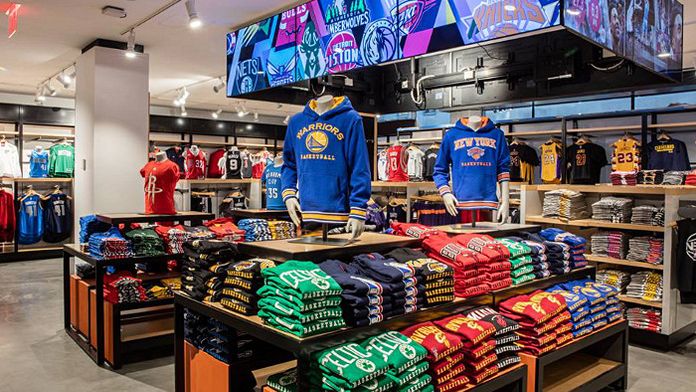 If you are a basketball fan, this is a place worth visiting during your next stay in New York City! Since December 21, the new NBA Store has finally opened its doors in New York.
The store is now located at 545 Fifth Avenue, at the corner of 45th Street. The store is slightly further South than its previous address at the corner of 53rd Street, but the location is still as convenient: the NBA flagship store is in the heart of Midtown, three blocks from Bryant Park and Grand Central Terminal.
Customize your jersey
The new store has been designed to be eye-catching: a huge 32-foot LED structure representing a giant basketball net welcomes you at the entrance. Inside, the store spreads over almost 25,000 square feet and 3 floors. You can't miss also the huge sneaker wall, which stretches over 40-foot. Do not hesitate to try your luck at free throw or measure you with the impressive Michael Jordan's footprints.
The store offers everything you need to play basketball, with major brands like Nike and Spalding as well as all the jerseys and caps, including the New York Knicks and the Brooklyn Nets, the two local teams. You can even customize to your basketball jersey with your name, in only 15 minutes.