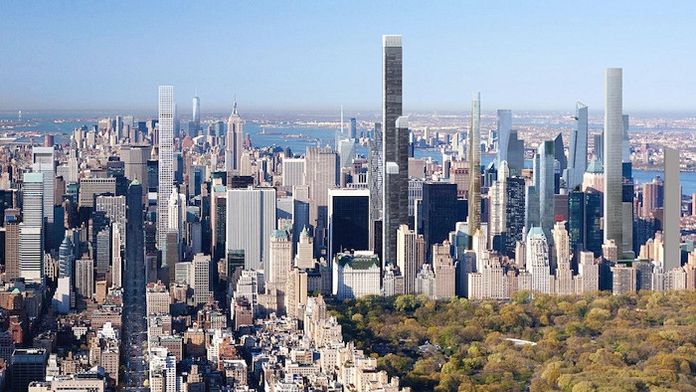 A new tower is rising in New York City ! The construction of the Nordstrom Tower has moved a step closer with the construction of the first floors. Delivery is planned for 2019.
Also called Central Park Tower, the new tower is located at 217 West 57th Street, between 7th Avenue and Broadway. The newcomer should be almost as high as the One World Trade Center, with 472 meters high. The initial project planned a maximum of 541 meters high, as high as the One World Trade Center, but the antenna was finally removed.
From Burj Khalifa to New York
However, the Nordstrom Tower exceed the Empire State building and all surrounding buildings, including its neighbor, the 432 Park Avenue Tower, "only" 425 meters high. The new tower will house a large Nordstrom store and luxury apartments on 95 floors.
The project was designed by American architect Adrian Smith, one of the most well-known skyscrapers architect. He is the one who has created the Burj Khalifa in Dubai, currently the tallest tower in the world with 828 meters high. And he will be the designer of the Kingdoms Tower, the future world's tallest tower in Jeddah, Saudi Arabia, with 1001 meters high. The question is whether the Nordstrom Tower will fit well into the New York City skyline… The debate is on!