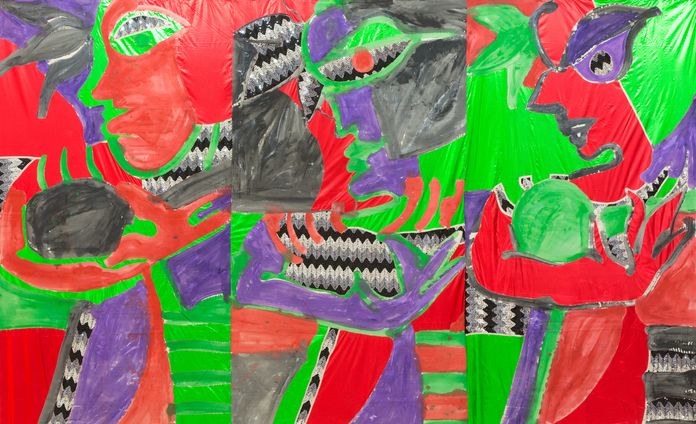 If you are interested in art, you certainly know the MoMA in New York City. The famous Museum of Modern Art houses a superb collection of contemporary works, with big names like Andy Warhol, Roy Lichtenstein, Picasso Matisse and Van Gogh. But did you know that the entrance ticket to the MoMA gives you free access to MoMA PS1, another museum located in Long Island City, in Queens ?
Until March 7, the MoMA PS1 presents the 4th edition of his recurrent exhibition of young artists living and working in New York City. This exhibition entitled "Greater New York" takes place every five years and focuses on the new talents.
400 works of art 157 artists
The exhibition occupies the entire building and includes more than 400 works of art created by 157 artists. All disciplines are represented, from painting to sculpture and video.
The exhibition also looks at how art lives and develops in New York. "Greater New York arrives in a city and art community that has changed significantly since the first version of the survey: with the rise of a robust commercial art market and the proliferation of art fairs, opportunities for younger artists in the city have grown alongside a burgeoning interest in artists who may have been overlooked in the art histories of their time", analyzes the curators,"Concurrently, the city itself is being reshaped by a voracious real estate market that poses particular challenges to local artists. The speed of this change in recent years has stoked a nostalgia for earlier periods in New York, notably the 1970s and 1980s, and the experimental practices and attitudes that flourished in the city during those decades". To be continued !
MoMA PS1
Adress: 22-25 Jackson Avenue, at the intersection of 46th Avenue, Long Island City.
Subway: Court Sq.
Hours: 12–6 PM, Thursday through Monday, closed on Tuesdays and Wednesdays.
Admission: 10 $ for adults, 5 $ for seniors and students. Gallery admission is free for MoMA members, MoMA admission ticket holders and New York City Residents.