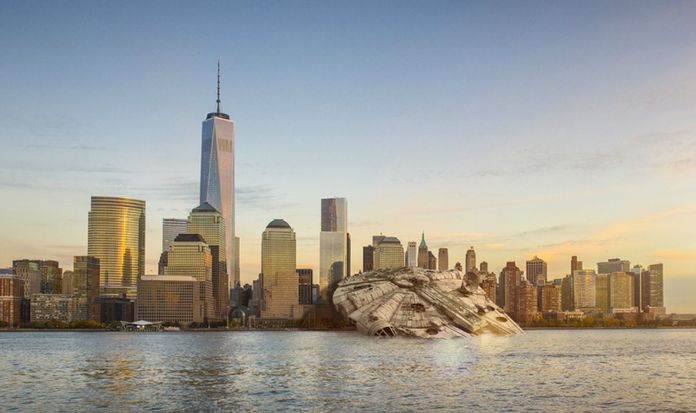 The Force also awakens in New York City ! While the last episode of the interstellar saga of George Lucas came out on screens, many malicious photographers had fun and imagine New York City in the Star Wars World. The result is amazing ! Here's a new episode of Star Wars:
Stormtrooper in New York City
The United States Department of Homeland Security enrolled Darth Vader's soldiers ! The Empire State is a real Empire State…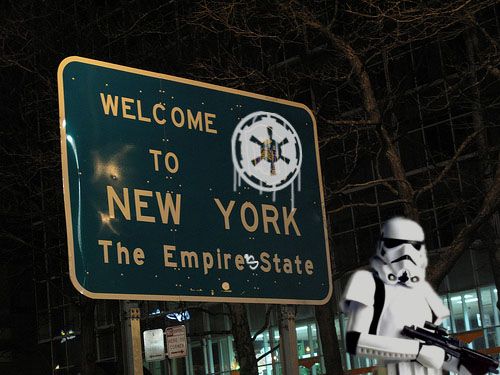 Darth Vader in Brooklyn
If you visit Brooklyn, stay alert: Darth Vader was seen trying to walk on Ainslie Street… A photo-montage by Henry Hargreaves.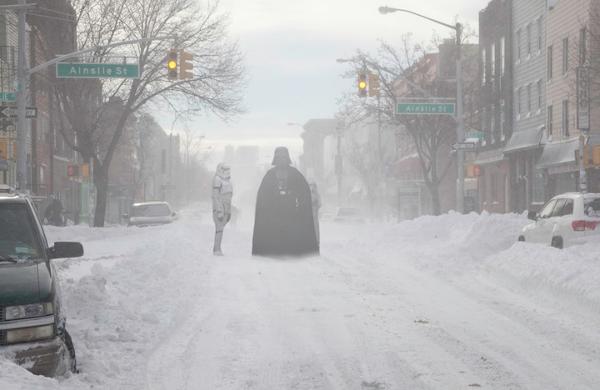 Attack in New York City
Empire's war machine patrolling the streets of New York. Photo by Henry Hargreaves.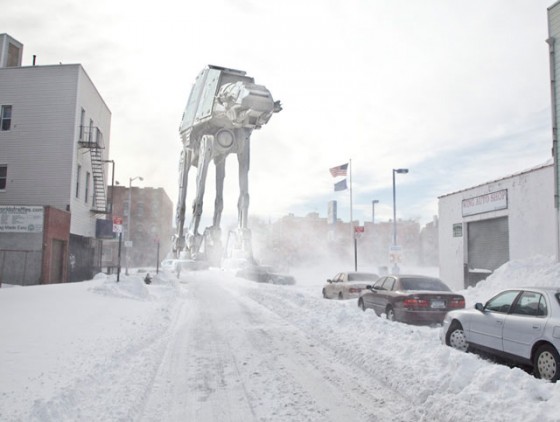 The Death Star above New York City
The Death Star just above New York City. The Emperor and his troops can now easily do their shopping on the Fifth Avenue. Space is good but New York is better! 🙂