Ladies, your next handbag awaits you in New York City ! Gentlemen, now you know what you have to do : don't forget your wallet... In New York City, you can buy a new one for you !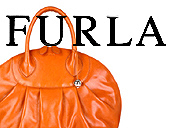 598 Madison Avenue/57th Street and 727 Madison Avenue/64th Street
5 Av/59 St
Show on map
Retailer of high quality Italian leather handbags and small leathergoods. Among the brands, the shop features Il Bisonte.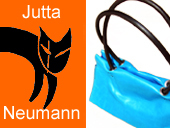 Born in Germany, Jutta Neumann began designing and handbuilding leathergoods after moving to New York from Paris in the mid-1980s. After spending more than six years assisting an old-school New York leathersmith, Jutta Neumann opened her own studio and storefront in Manhattan in 1994. Since then, her work designing and handcrafting sandals, handbags and shoulder bags, wristbands, belts, and accessories has been well received by designers and the general public alike. Neumann's work is featured regularly in national and international fashion magazines, including Vogue, Elle, Marie-Claire and Madamoiselle. Jutta Neumann is working is her studio so don't hesitate to come and see her !