Whether you are a fan of America's Test Kitchen, Hell's Kitchen or Master Chef, show your cooking skills! But, before, push the door of these shops dedicated to the kitchen and household items.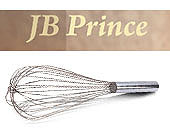 The world's finest chefs' tools and equipment. JB Prince proposes you a wide selection of tools, from cutters to whipped cream makers, from pastry tools to scoops. You will even find ice carving machines !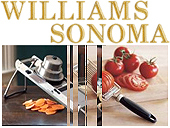 Vous y trouverez tout, absolument tout se rapportant à l'art culinaire. Huit boutiques à New York.