If you are looking for vegetarian or organic food, New York City is a place for you. The number of organic or vegetarian restaurants has grown a lot in few years. You will also be able to try oriental and asian flavors !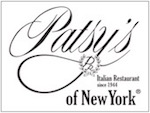 75th Anniversary for the Restaurant of the celebrities
Follow these two Spanish chefs to Galicia
An american style bistro !