New York City is the American capital of pastas and pizzas ! And for one good reason : many Italian immigrants settled in New York City in the late 19th and early 20th century. Buon appetito !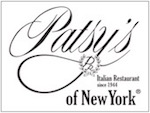 75th Anniversary for the Restaurant of the celebrities
Follow these two Spanish chefs to Galicia
An american style bistro !