French Restaurants
You have never been to France ? In New York City, you are not so far from France : New York has several restaurants opened by French expatriates. Try the onion soup or the traditionnal "pot-au-feu".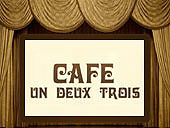 Enjoy the french signature dishes in this french restaurant : onion soup, lobster bisque, paris ham and swiss cheese quiche, steamed mussels in a white shallot broth, ground flank steak... And many other specialities ! The restaurant is located at the heart of Times square.
123 West 44 Street, between 6th Avenue and Broadway
42 St
Show on map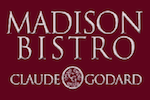 Born in Burgundy into a family of prominent chefs including his grandfather, Gaston and his father, Jean-Claude, Claude Godard has fallen in love with New York in 1998. The Madison Bistro proposes the main french traditionnal recipes : from the french onion soup to the niçoise salad, from the "steak tartare" to the mussel "marinière" served with french fries. And don't forget the desert : what about the floating island with caramel, the profiteroles or the Grapefruit Napoléon ? The restaurant is also open for breakfast, French of course!
Located in Long Island City, a few steps away from Gantry Plaza State Park, Tournesol is a "bistro français", a french "bistro". You will find all the traditional recipes you can find in a parisien "bistro" : "croque-monsieur", oignon soup and "quiche lorraine". You can also order the Hamburger Tournesol: the United States are not so far!