You are sick and you don't have any drugs with you? That's not a problem: there is everything you need in New York City to treat you! Here are addresses of pharmacies that can help you.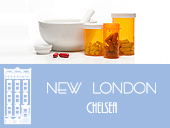 Opened in 1960, the New London Pharmacy provides not only traditional medical services but also homeopathy, natural remedies, compounding services, fragances and cosmetics. The store was renovated recently to reflect a more modern and holistic approach to health care. The multi-lingual staff includes a full-time nutritionist, who offers private consultations, and experts in medical supplies and cosmaceuticals. Opened every day.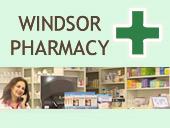 Windsor Pharmacy is a pharmacy located in the heart of Manhattan, just two steps from South Central Park and few blocks from Times Square. This independent pharmacy, founded in 1945, features also a vast choice of products : moisturizers, cleansers, repair and anti-aging kits... Opened every day.
1419 Avenue of the Americas, corner 6th Avenue and 58th Street
57 St
Show on map